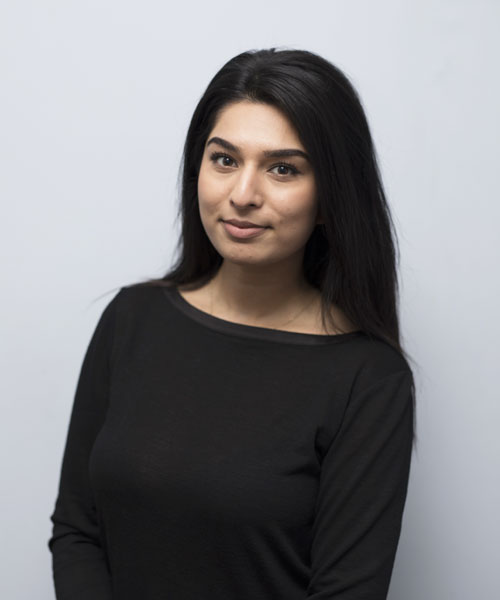 SUKHI MANKU, D.O.M.P, BSc.
Society of Osteopaths of Canada (SOC), National Manual Osteopathic Society (NMOS), Biomechanics, Neurology, Sports Injuries, Physiological Dysfunction & Imbalances.
Sukhi attended Brock University and earned a degree with honours in BSc Kinesiology that consisted of an extensive curriculum in biomechanics, human growth, anatomy, neurology, and sports injuries. After university, she successfully obtained a diploma in Osteopathic Manual Practice.
Sukhi uses a holistic approach in her treatments and uses a variety of therapeutic and corrective techniques to assist in the body's self-healing process during musculoskeletal dysfunction and physiological distress.
With an extensive background in Kinesiology, Athletic Therapy, and Manual Osteopathy she can treat physical and physiological dysfunction or imbalances in the body. Sukhi continues to grow within her field through professional development certifications in Positional Release Therapy, Advanced Peripheral and Axial Joint Mobilizations, Prehab Corrective Exercises, Cranial Sacral Therapy, and Soft Tissue Therapy Techniques in Cupping & Guasha.
The goal of each Osteopathic treatment is to improve mobility, reduce or remove pain while also easing restrictions and inflammation using soft and effective techniques. Sukhi seeks to get to the root of the cause of pain and dysfunction rather than simply treating the symptoms! Sukhi's treatments include physical rehabilitation guidance and a combination of therapeutic techniques such as:
Osteo-articular mobilizations
Muscle Energy Techniques (MET's)
Soft Tissue Therapy
Myofascial Release
Visceral Manipulations
Positional Release (Strain Counterstrain Therapy)
Craniosacral Therapy
Cupping
Exercise prescription
Osteopathic treatments benefit those with everyday aches and pains, migraines, headaches, chronic lower back pain, TMJ dysfunction, sciatica, repetitive strain injuries, and much more. Sukhi also offers osteopathic treatments for patients seeking optimal health and balance. This relaxing treatment focuses on relaxing the body by loosening muscles and stiff joints.
Sukhi's professional knowledge and expertise have proven valuable in working with severe injuries and neurological patients. She has helped many patients who suffered from spinal cord injuries, amputations, and those living with neurological conditions like Multiple Sclerosis by providing exercise programs that focused on their health and functional goals. Sukhi is also passionate about working with women during pregnancy and for postnatal care.
Sukhi's primary objective is to provide high-quality osteopathic care that is unique to your condition in order to help you achieve your goals and ultimately optimize your health. She can help you achieve a healthy, pain-free lifestyle!
Outside of the clinic, you will find Sukhi involved in sports and volunteering to give back to the community. She was a former varsity rugby athlete and actively volunteers for Kids Help Phone, Shelter Movers, and Khalsa Aid.
BOOK AN APPOINTMENT!
If you are interested in a same day appointment, please contact our office at 905-639-7113 or
info@dsanda.ca