Feel Better. Move Better. Live Better.
First Appointment – What to Expect
Denise Semple & Associates is a multi-disciplinary health care clinic therefore, appointments with different practitioners may vary slightly. The following is an overall guideline on what you can expect during your first appointment at our clinic. Please review this information as it may apply to you.
ONLINE FORMS
Appointments can be made either online or by phone. Prior to your first appointment, our receptionist will contact you through email to review Health History Forms, Insurance Forms (if you want us to submit billing on your behalf), and credit card information for payment.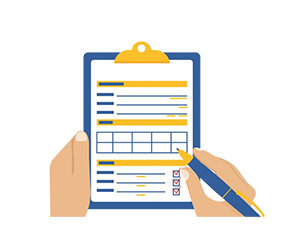 INITIAL ASSESSMENT
The Initial Assessment Appointment is an assessment of your injury, condition, and/or overall health as it pertains to your future treatment plan. Initial assessments are required by our governing bodies.
Initial assessment times vary depending on the severity of the concern/injury as well as any other factors involved in the need for care. In all cases, our goal is to provide an assessment and then start treatment on your first visit if time permits.
We request that you arrive 5 minutes prior to your appointment so that we can spend the entire session time with you.

WHAT TO BRING
Please email the clinic copies of doctors' referrals (if needed), doctors' notes, imaging, medical results, or any other information pertinent to your treatment at least 24 hours prior to your appointment. This information will be uploaded onto your patient file.
If you are unable to scan and email your information, please bring copies that the clinic can keep. We will upload the information to your file and then shred the physical copies.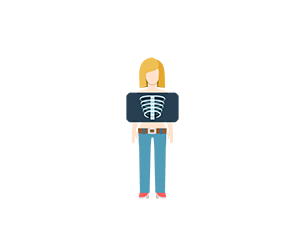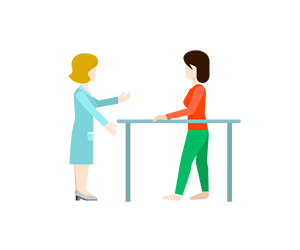 WHAT TO WEAR
Some treatments require a visual assessment therefore we ask that you wear comfortable clothing. If you are receiving physical therapy, personal training, or participating in Yoga and/or Pilates you may want to bring a tee-shirt and shorts. It is also recommended that you bring water for hydration.
MEDICAL INSURANCE
Payment will be due at the end of every appointment. If you have insurance coverage and you want our clinic to bill them directly please let our receptionist know prior to the appointment by phone or email. Some insurance providers require a referral from your medical doctor. Please check with your plan provider prior to your first visit.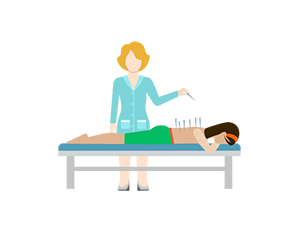 FOLLOW UP APPOINTMENTS
The duration of Follow-up Appointments may be less than the Initial Assessment Appointment. Your therapist will provide you with a Treatment Plan and guide you on when to schedule your next appointment.
With certain therapies you can expect a Re-Assessment Appointment to review the improvements with your condition and changes to your treatment plan. If you sustain a new injury then you may require another Initial Assessment Appointment. If a three month time period lapses between physiotherapy appointments then a Re-Assessment is mandatory.

3070 Mainway #2 Burlington, ON L7M 1A3
We look forward to seeing you soon.
905-639-7113
Questions? Call us!
Working Hours
Monday 9:00 AM - 8:30 PM
Tuesday 9:00 AM - 9:00 PM
Wednesday 8:30 AM - 8:30 PM
Thursday 9:30 AM - 8:00 PM
Friday 7:00 AM - 9:00 PM
Saturday 8:30 AM - 5:00 PM
Sunday 9:00 AM - 4:00 PM