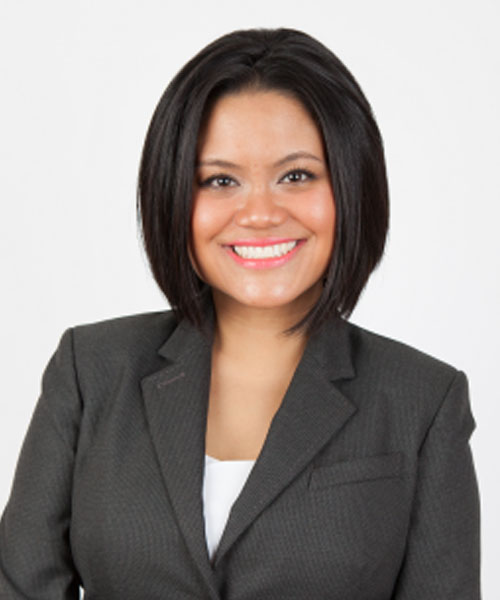 Dr. JUDITH ANCHETA GOGUEN, ND
FertilityCare Toronto Board Member, Naturopathic Family Medicine, Restorative Reproductive Medicine, Women's Health, Chronic Disease Management.
Dr. Judith Ancheta Goguen, Naturopathic Doctor offers expert, compassionate and personalized Naturopathic Care for patients and their families throughout all stages of life, from preconception to seniors for a range of concerns in Naturopathic Family Medicine, Restorative Reproductive Medicine, and Chronic Disease Management.
Dr. Ancheta, ND received an Honours Bachelor of Science from McMaster University in Hamilton and then completed her medical training at the Canadian College of Naturopathic Medicine in Toronto.
It has been her joy to practice as a Naturopathic Doctor since 2011 with a focus on the provision of patient-centered health care. She is trained in the utilization of Western and Eastern medical frameworks, philosophies, and diagnostic tests and how these two paradigms integrate and complement one another to help improve patient health and quality of life. She works with each of her patients to understand the nuances of their personal histories and how it affects well-being while working collaboratively with other members of their healthcare team.
Dr. Ancheta, ND aspires to understand your health concerns and goals and to be a part of your healthcare team. She can help you and your family find health solutions for the following concerns:
Reproductive Medicine: Fertility Appreciation, Natural Family Planning, Creighton Model, Charting Support, Natural Procreative Technology Support, Male Fertility Care, Ongoing Pregnancy Support, Post-Pregnancy Recovery for Mom, Postnatal Care of Baby, Breastfeeding Support, Early Pregnancy Support and Miscarriage Prevention, Polycystic Ovaries, Management of Painful Menstrual Cycles, Endometriosis Pain, PMS Symptoms.
Family Medicine: Preventative Health & Wellness, Nutritional and Lifestyle Support, Stress & Health Mood Support for those with Anxiety, Depression, Well Woman, Man and Child Check-ups, Healthy Eating Patterns for Children, Pediatric Growing Pains, Problems with Sleep, Fatigue, Perimenopausal and Postmenopausal Support, Mental Clarity and Focus, Immune Support and Sinus Infections.
Chronic Health Conditions: Food Sensitivities, Stomach Pain, Constipation, Headaches and Migraines, Heartburn, Bloating, Weight Concerns, High Blood Pressure, Insulin-Resistance, Pre-Diabetics and Diabetic Care, Heart Attack and Stroke Preventions, Fibromyalgia and Chronic Pain Conditions, Asthma, Fatty Liver Conditions.
Dr. Ancheta, ND is honoured to currently serve as a FertilityCare Toronto Board Member since September 2018.
Her most recent activities include contributing to a first of its kind Survey of Naturopathic Practice Patterns Worldwide. She was one of ten Naturopathic Doctors selected to represent Canadian Naturopathic practice patterns in the first International Survey of Naturopathic Practice Patterns released in February 2020 entitled Overview of International Naturopathic Practice and Patient Characteristics: Results from a Cross-Sectional Study in 14 Countries.
She has also been honoured to contribute to the Naturopathic Doctor News and Review. To date, her contributions have been Naturopathic Care & Pain: Lessons from an Interdisciplinary Medical Practice, Part 1 (July 2016) and Part 2 (September 2016). These written pieces comment on her experience utilizing the full spectrum of Naturopathic tools to support medicine's goal of addressing the fundamental causes of disease and address the whole person through individualized treatment while bridging gaps with other healthcare providers to help her patients receive the best possible care.
BOOK AN APPOINTMENT!
If you are interested in a same day appointment, please contact our office at 905-639-7113 or
info@dsanda.ca