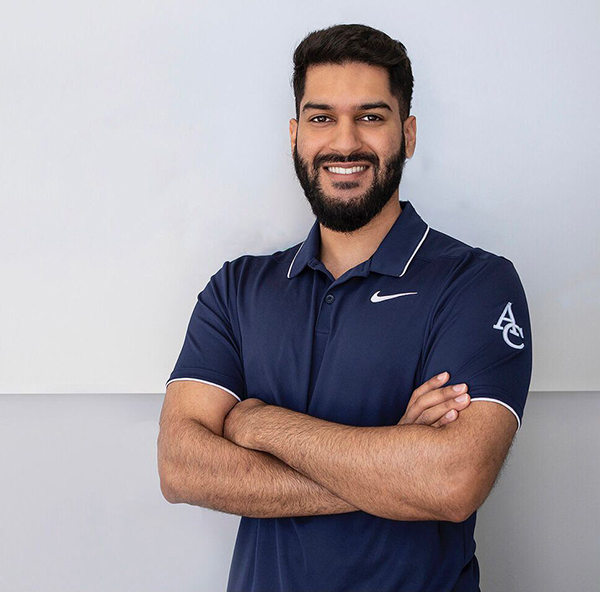 NAV BRAR, RMT
Registered Massage Therapist
Nav is a Registered Massage Therapist & Certified Athletic Therapist.
With a dual designation in both Massage Therapy & Athletic Therapy, Nav is able to implement a unique approach when it comes to treatment. He utilizes many techniques such as deep-tissue massage, trigger point release, joint mobilizations, fascial release, and much more. His overall goal when treating all of his clients is to improve their quality of life!
Nav has experience treating various age groups from the general population, and has also spent time working with professional athletes in the CFL, NHL, OHL, and D1-NCAA.
As a former competitive athlete himself, he can relate to how frustrating it can be when your body is recovering from an injury. Using his personal experiences, Nav knows exactly what you need to feel better!
During his leisure time, Nav enjoys watching sports, listening to music, and spending time with his family.
BOOK AN APPOINTMENT!
If you are interested in a same day appointment, please contact our office at 905-639-7113 or
info@dsanda.ca