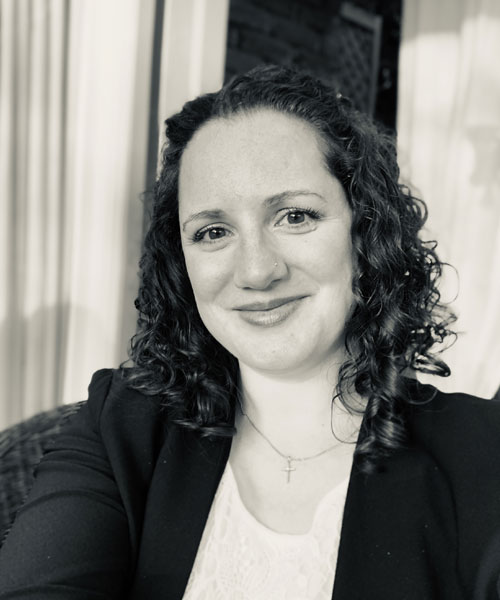 LINDSAY JACOBS-SCOTT, RMT
Registered Massage Therapist
Lindsay graduated in 2010 from the Canadian College of Massage and Hydrotherapy (CCMH) in Cambridge, Ontario. She has also taken extra certifications in Pregnancy Massage with Trimesters Massage Therapy Education.
Lindsay worked at the Women's College Hospital in Toronto where she gained experience working with high risk pregnancy and postnatal mothers. Lindsay has also worked at a nursing home in Cambridge providing therapeutic treatment for seniors as well as care for the family of those in hospice.
Lindsay's combined education and work experience as an RMT has given her a passion for Women's Health (specifically pregnancy) and a clinical focus on deep tissue massage and trigger point therapy. She is committed to providing quality care for her clients and helping them to reach their optimal health.
Lindsay's advanced training and education include:
Pregnancy Massage (side-lying and on a pregnancy massage table)
Relaxation Massage
Deep Tissue Massage
Trigger Point Therapy
Labour Support
Outside of the clinic, Lindsay is a loving mom to two adorable children and enjoys movies and game night with her family. She looks forward to supporting you on your health journey!
BOOK AN APPOINTMENT!
If you are interested in a same day appointment, please contact our office at 905-639-7113 or
info@dsanda.ca