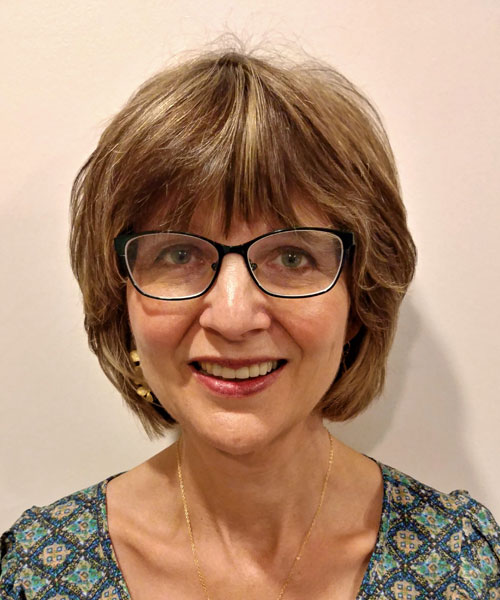 KATHY TRINDER, BMR, PT.
Physiotherapy, Advanced Rostered Internal & External Pelvic Health Physiotherapist (CPO), Vestibular Care, Acupuncture, Chronic & Acute Pain
Kathy graduated from the University of Manitoba in 1984 and is recognized and respected by her patients and peers as a skilled empathetic problem solver. She is a Registered Physiotherapist with advanced standing through the College of Physiotherapists of Ontario as a rostered Pelvic Health Physiotherapist.
Kathy believes that a holistic total body approach to rehabilitation is essential. Kathy uses body patterns to address your body's overall function or in some cases dysfunction to get to the root of the problem and to facilitate healing.
Kathy is a life-long learner with advanced professional development in areas of Visceral Mobilization, Vestibular Care, Prolapse (uterus, bladder, rectum, vagina), Cranial Sacral Therapy, Pudendal Neuralgia, Gynecological Surgery Recovery, Acupuncture, Fibromyalgia and more. Kathy spends time outside of the clinic as a teaching assistant in the areas of Pelvic Physiotherapy at Pelvic Health Solutions, and Advanced Cranial Sacral Therapy and Visceral Manipulation at IAHE (International Alliance of Health Educators).
Kathy's treatments include a detailed assessment & individualized plans that incorporate education to understand the nature of the condition, tailored manual therapy, self-mobilizations, home exercise programs, and movement/balance therapy. Kathy's areas of advanced physiotherapy expertise include:
Stroke Rehabilitation: Over 16 years of experience in stroke recovery and rehabilitative care. Advanced neurological training for disease management including Multiple Sclerosis and Parkinson's Disease.
Senior Care: Kathy offers physiotherapy to treat knee pain, hip pain, orthopedic surgery rehabilitation, balance & mobility, and fall prevention programs.
Men's Health: Rectal Pain, erectile dysfunction, post-prostatectomy, and rectal proctalgia.
High-Level Athletics: Physiotherapy for high impact sports injuries from running, cross-fit, HIIT, and soccer. Improve athletic performance though engaging the core, fine motor performance, and addressing balance issues.
Women's Internal & External Pelvic Health Physiotherapy
Kathy became passionate about pelvic health after her own painful childbirth and postpartum pelvic dysfunction. She experienced first-hand how effective pelvic health physiotherapy can be. Kathy has taken her personal experience and years of advanced education to create programs to support and rehabilitate women throughout the stages of pregnancy and postpartum.
Healthy Pregnancy: Coping with pressure changes in the body, joint pressure, knee problems, diaphragm and breathing restrictions, and reducing pelvic and low back pain. Kathy guides pregnant women on exercise during pregnancy to help relieve pain and reduce fatigue.
Labor: Working with your Obstetrician or Midwife Kathy can collaborate to prepare your pelvic floor for delivery. This includes breathing, positional techniques, engaging the core for proper push technique to improve labour, and opening the sacral/pelvic bones.
Postpartum Recovery: Many women suffer privately with postpartum physical problems and don't address them. Kathy can address your symptoms and alleviate your pain. This can include reactivating the core, pelvic pain, painful intercourse, incontinence, constipation, back pain, and C-Section pain or dysfunction.
With Kathy's years of experience successfully treating patients, her goal is to support, educate, and help you regain control of your pelvic muscles to diminish pain and reduce symptoms.
BOOK AN APPOINTMENT!
If you are interested in a same day appointment, please contact our office at 905-639-7113 or
info@dsanda.ca